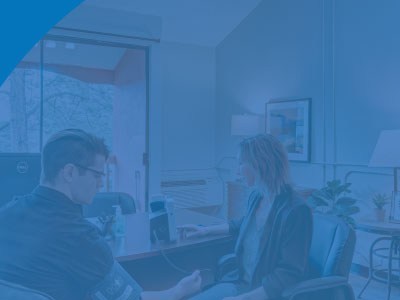 What are the different levels of care?
After intake, there are three levels or phases of care. Some patients transition from one to the other; some only require a lower level of treatment.
They are:
Phase One: Detoxification. Clients stop using alcohol or drugs until they have completed withdrawal.
Phase Two: Inpatient or residential programs. The client lives at Chapters Capistrano, never leaving the grounds except under supervision for up to 90 days.
Phase Three: Outpatient programs or day rehab. The client goes to the rehab center for therapy and classes but lives off the grounds for up to eight additional weeks. Clients who start in outpatient programs don't usually need detox; they have already completed withdrawal.
Chapters Capistrano does not offer PHP or IOP but clients who have completed 90 days of residential treatment at Chapters Capistrano may transfer to nearby Monarch Shores in San Juan Capistrano for outpatient treatment.
There are two main types of outpatient programs:
Partial hospitalization program (PHP). Clients receive therapy, education, and treatment for at least 20 hours per week.
Intensive outpatient program (IOP). Clients receive therapy, education, and treatment for at least nine hours per week.
If you and your Chapters Capistrano case manager don't feel you are ready to leave residential treatment, we try to work with your insurance company to continue your care, inpatient or outpatient.
What's the difference between residential treatment and intensive outpatient treatment?
Here are some of the main differences between residential treatment and intensive outpatient:
Where you live.
In residential treatment, you live at the rehab center: you wake up there, you eat there, you attend classes, go to therapy, take your recreation there, and go to sleep there. You can only leave for supervised trips.
In IOP, you move into Phase Three housing or have the option of living offsite. Either way, you have more freedom. After the first week, you may be eligible for an overnight pass. A failed drug/alcohol test might send you back to detox or a stricter level of supervision (earlier curfew, loss of privileges).
How much time per week is spent in treatment.
In residential, virtually every hour is scheduled, even meals, leisure, and bedtime.
In IOP, you spend a few hours a day, a few days a week, getting treatment. After that, your time is your own. You still have drug or alcohol testing and curfews, especially if you are staying at a rehab-connected residence.
What is an IOP?
Intensive outpatient programs (IOP) are for clients who require less supervision and care. Instead of 24/7, treatment in an IOP typically requires a minimum of three hours per day, three days per week. They need help, but not so much that they need to live at the rehab center.
Some in IOP have completed a course of residential treatment but aren't ready to be on their own. Some didn't require residential care because they had a less severe form of substance use disorder or opted to get treatment early.
Reasons for getting treatment in an outpatient program include:
You don't feel fully recovered, don't trust yourself to remain sober without some supervision and treatment, or need treatment for a co-occurring mental health disorder or dual diagnosis. Chapters Capistrano doesn't have a mental health track on-site but can transfer clients to Monarch Shores.
There's more freedom. You may be able to work a job, attend college, and transition to living on the outside again. It's a step closer to post-rehab life.
It's less expensive than inpatient treatment because you only need to pay for your treatment, not full room and board. Your health insurance may pay for it when it won't cover residential care.
Don't try to force IOP. If you or your case manager feels you need more care, and your health insurance or wallet can afford it, then get it.
What is a PHP?
A partial hospitalization program (PHP)—also known as day hospital—is more time-intensive than IOP but less than residential treatment.
A PHP at Monarch requires at least 30 hours per week, spread over five days. That's virtually a full-time job. Your weekends are free, but there's little time to reacclimate to living outside of rehab. If you're in PHP, you still need to focus on recovery.
Except for a change in where you live, PHP is very much like a continuation of inpatient, with the same treatments.
Medical disclaimer:
Sunshine Behavioral Health strives to help people who are facing substance abuse, addiction, mental health disorders, or a combination of these conditions. It does this by providing compassionate care and evidence-based content that addresses health, treatment, and recovery.
Licensed medical professionals review material we publish on our site. The material is not a substitute for qualified medical diagnoses, treatment, or advice. It should not be used to replace the suggestions of your personal physician or other health care professionals.
Talk with one of our Treatment Specialists!
Call 24/7: 949-276-2886