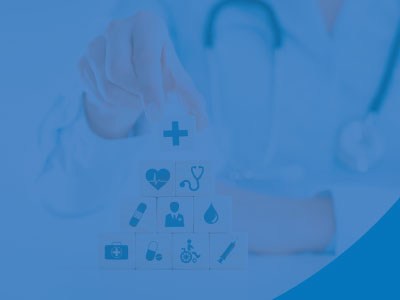 If you have been using alcohol or drugs right up to the point you arrive at Chapters Capistrano, you are not ready to begin treatment. That's because the drugs or alcohol are still affecting your mind. Substance use disorders such as addiction physically change the brain, hijack the reward system, and disrupt the normal production of feel-good chemicals.
Even if you have stopped all use of these substances, you may still need to complete withdrawal before treatment can begin. Withdrawal is the cravings, aches, pains, and mental anguish your body experiences as it readjusts to being alcohol- or drug-free. It can take days or weeks for physical withdrawal.
Some people think that all they need to recover from substance abuse is a seven-day detox. Chapters Capistrano does accept some detox-only clients, but it is not recommended. Without behavioral treatment, detox is unlikely to prevent future relapses.
What is a medically supervised detox?
Detox can threaten your health and, in rare circumstances, your life. If your substance use disorders are severe enough and involve alcohol or benzodiazepine
Among the possible symptoms of sudden or cold-turkey withdrawal include:
Insomnia
Aches and pains
Vomiting
Dehydration
Slow or rapid heartbeat
High blood pressure
Seizure
Coma
Because of these possible side effects, during detox you will be closely medically supervised, especially during the first three days:
For the first day, you will be checked on every 30 minutes and your vitals will be taken every hour.
For the second day, your vitals will be checked every two hours.
For the third day, vitals will be checked every four hours.
How long does detox last?
Detox at Chapters Capistrano typically lasts at least three days and as many as 10 days. How long it takes depends on:
The substance or substances you or your loved one was using.
How much of the substance you or your loved one was using.
How long you or your loved one was using the substance.
Your level of dependence on the substance.
Your overall health.
To get an accurate assessment, be honest about your substance use during the Face-to-Face.
Where will I stay during detox?
Some rehab centers don't perform detox or require that detox takes place in a separate facility. They may not have the equipment or staff for a proper medically supervised detox or may prefer keeping people still undergoing withdrawal away from people who have completed it.
At Chapters Capistrano, detox takes place on-site.
What does the medical team do to make detox easier?
Detox and withdrawal can be physically and mentally painful, but prescription painkillers usually can't be used because they are addictive and often the substance being used.
Clients in detox receive daily visits by a physician or certified nursing assistants (CNA) trained in detox. The medical team also uses other methods to at least make clients more comfortable, including:
Keeping them hydrated, with an IV if necessary
Use of non-prescription painkillers
Acupuncture
Not requiring participation in communal activities (including taking their meals in the dining room), education, or therapies for the duration of detox
Tapering off of substances gradually rather than cold turkey
Use of medication-assisted treatment (MAT)
What about medication-assisted treatment, or MAT?
Medication-assisted treatment (MAT) is the use of certain drugs to prevent cold-turkey withdrawal without causing euphoria, to treat its symptoms, or to help prevent relapse. Not all substances have a MAT equivalent.
While some addiction specialists consider this just replacing one addiction with another, MAT—in conjunction with therapy and counseling—is one of the most effective treatments for treating substance use disorders.
The Food and Drug Administration has approved several MAT drugs for opioid and alcohol use disorders, and others are used off-label. Chapters Capistrano does use MAT as one option in treatment, including:
Buprenorphine with naloxone (Suboxone, Zubsolv) for opioid use disorders. Buprenorphine is an opioid partial agonist that prevents withdrawal but does not cause an opioid high. The addition of naloxone, an opioid antagonist, cancels out the effects of the buprenorphine if tampered with (crushing for snorting or dissolving for injection).
Chlordiazepoxide (Librium) for alcohol use disorders. This is a benzodiazepine used to treat alcohol withdrawal symptoms
Naltrexone (ReVia, Vivitrol) for alcohol use disorders. An opioid antagonist that also prevents euphoria from alcohol but does not prevent withdrawal or incapacitation. It's available as a pill or a once-monthly injection.
What happens after detox?
What happens once you complete detox depends upon you, your health insurance plan, and what our staff learned from your Face-to-Face and biopsychosocial evaluation.
Some insurers may only cover detox. Some clients think they only need a detox. In that case, even if the staff at Chapters Capistrano thinks it's a bad decision, the client is released.
In most cases, some form of further treatment is strongly advised. Broadly speaking, the main options are inpatient (also called residential) treatment or outpatient treatment.
Medical disclaimer:
Sunshine Behavioral Health strives to help people who are facing substance abuse, addiction, mental health disorders, or a combination of these conditions. It does this by providing compassionate care and evidence-based content that addresses health, treatment, and recovery.
Licensed medical professionals review material we publish on our site. The material is not a substitute for qualified medical diagnoses, treatment, or advice. It should not be used to replace the suggestions of your personal physician or other health care professionals.
Talk with one of our Treatment Specialists!
Call 24/7: 949-276-2886