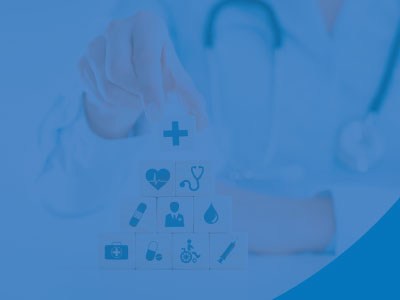 What happens when you arrive?
Upon arrival, you will:
Be offered food and water or Gatorade.
Tour your house. (Chapters Capistrano consists of two houses.)
Have your possessions examined and any contraband (such as narcotics, alcohol, or sexually explicit material) locked away during your stay or destroyed.
Have the house rules explained: what is allowed and not allowed, what participation is expected of you.
Sign any required treatment consents and insurance forms.
Next up is the intake interview or physical and psychological assessment.
What is Intake?
Intake is the formal assessment of you or your loved one's substance abuse treatment needs. The process begins with that first phone call but ramps up upon arrival at Chapters Capistrano with the face-to-face interview.
The Face-to-Face is a more in-depth version of the telephone question-and-answer session that determines your course of treatment. You meet with the house behavioral health technician (BHT) and a licensed practical nurse (LPN) for about an hour to 90 minutes.
During the Face-to-Face, you may be asked more questions by the BHT and LPN, such as:
What substances have you used? How much? For how long? And how recently?
Do you have any medical conditions that could affect your health during rehab?
Do you or have you experienced mental health issues or behaviors, such as cutting or attempting suicide?
Do you have any legal problems or obligations, such as a court-ordered DUI class, an upcoming court appearance, or a meeting with Child Protective Services?
Within the first three days, you will meet with a case manager for a biopsychosocial evaluation that is a more in-depth version of the face-to-face.
What happens during a physical assessment?
You and your loved ones may want you to go to rehab, but your insurer may want proof that you need to go. That is determined by physical assessments, the medical and psychological screening that includes:
Your vital signs: blood pressure, heart rate (or pulse), respiratory rate, and temperature.
Your blood alcohol content (BAC), as determined by testing your breath, saliva, urine, or blood.
These tests can help determine objectively the severity of your addiction, how it has affected your overall health, and how long you have been sober.
How long does the intake process last?
The intake process, including physical assessments, generally takes between one hour and 90 minutes.
What happens after the physical assessment?
After physical assessments, one of two things happens:
You begin treatment for your substance use disorder.
You begin detoxification.
Medical disclaimer:
Sunshine Behavioral Health strives to help people who are facing substance abuse, addiction, mental health disorders, or a combination of these conditions. It does this by providing compassionate care and evidence-based content that addresses health, treatment, and recovery.
Licensed medical professionals review material we publish on our site. The material is not a substitute for qualified medical diagnoses, treatment, or advice. It should not be used to replace the suggestions of your personal physician or other health care professionals.
Talk with one of our Treatment Specialists!
Call 24/7: 949-276-2886