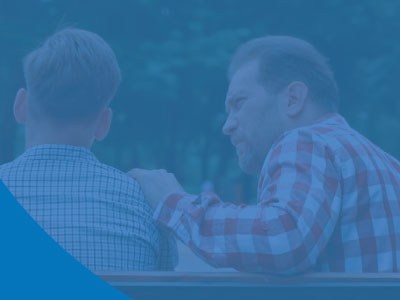 Substance abuse treatment, depending on your health insurance policy, usually ends after at most 90 days, but that shouldn't necessarily be the end of treatment. There may be additional and related disorders that Chapters Capistrano can treat.
What is Chapters Capistrano's mental health track?
As much as half of all people with substance use disorders also have a co-occurring mental health disorder (or dual diagnosis). The two are believed to be connected. Possible reasons include:
Substance use is an attempt to treat the symptoms of a mental health disorder with alcohol or drugs.
Substance use may cause, trigger, or exacerbate a mental health disorder.
Both may have a third common cause
When a dual diagnosis occurs, both conditions must be treated. If they aren't, both conditions may persist or recur. And your insurance covers it, you may be transferred to Monarch Shores for up to eight weeks of mental health treatment with the same clinical staff that has been treating your substance use disorder.
Some mental health disorders that commonly co-occur with substance use disorders include:
Anxiety disorders
Bipolar disorder
Depression
Post-traumatic stress disorder (PTSD)
What is aftercare? How do people create aftercare strategies?
Leaving the rehab center isn't—or at least shouldn't—be the end of rehab. It's the beginning of aftercare. Our team at Chapters Capistrano will begin planning your aftercare at intake.
Aftercare or continuing care is a strategy to stay sober in the long term. Most addiction researchers now believe substance use disorders can't be cured, only controlled. However long you remain sober, there remains a possibility of relapse.
Aftercare can take many forms:
Joining a peer fellowship (AA, Narcotics Anonymous, SMART)
Medication-assisted treatment (MAT).
Continued psychotherapy or counseling.
Hobbies.
Moderate exercise.
Good nutrition.
Meditation or mindfulness.
Your particular aftercare plan may incorporate all or some of these elements. It should also include a social support system—family friends, coworkers—people whom you can rely on when the urge to use and abuse recurs, who support your decision to remain sober.
Do I have to go home after I leave treatment?
If you don't feel ready to go home but cannot stay in rehab any longer, look into a sober living home or facility. This is a sort of halfway house or transitional home to ease you back into living in the outside world. Since your fellow residents also wish to remain sober, you will have more support and fewer temptations
A move might be wise in any case. Your former environment may be a trigger for your substance use disorder. You may want to avoid the places and people associated with your substance abuse.
While a one-time move may be helpful, don't repeatedly move in the belief that you can outrun your problems.
What about others who have completed treatment at Chapters Capistrano?
Even when you leave rehab at Chapters Capistrano, we want to keep in touch. By joining our alumni group on Facebook and attending upcoming alumni meetings, you can connect with others who have completed rehab at Chapters Capistrano, too.
Like other peer fellowship support groups, belonging to an alumni group allows you to benefit from the advice and experiences of others who have struggled with substance use. Knowing that someone has been where you are can give you a sense of connectedness, of shared experiences. If they not only survived but thrived, that can be a boost to your morale.
Medical disclaimer:
Sunshine Behavioral Health strives to help people who are facing substance abuse, addiction, mental health disorders, or a combination of these conditions. It does this by providing compassionate care and evidence-based content that addresses health, treatment, and recovery.
Licensed medical professionals review material we publish on our site. The material is not a substitute for qualified medical diagnoses, treatment, or advice. It should not be used to replace the suggestions of your personal physician or other health care professionals.
Talk with one of our Treatment Specialists!
Call 24/7: 949-276-2886