The treatment experts at Chapters Capistrano chose San Clemente, California, for their addiction treatment facility with a specific reason in mind: We understood that atmosphere and environment are important when helping individuals suffering from addiction and San Clemente has all of the positive attributes that Southern California is known for. This "Spanish Village by the Sea" is a quiet, laid back beach town, and is an ideal setting for our clients.
Our professional and friendly counselors are available 24 hours a day, 7 days a week.
San Clemente has received recognition from travel aficionados and natives alike and has been labeled as the "world's finest climate." The area's average temperature is 70 degrees and boasts more than 300 days of sun per year; this type of "Vitamin D" therapy is a boon to individuals who are seeking to thrust off the darkness of addiction as it can greatly improve energy, mood, and feelings of positivity.
Chapters offers a number of other features, comforts and conveniences, among them:
Upfront and totally transparent pricing.
Connectivity to the outside world through our laptop and cellphone friendly facility.
Intensive, one-on-one counseling sessions with trained addiction specialists, psychiatrists, and marriage and family counselors. Note that some of our specialists are themselves in recovery, and therefore know what this is like.
On-site detox.
Flexible approaches to treatment, including non-12-step programs.
As for San Clemente itself, the city is truly an outdoor lover's paradise. Widely known as a popular whale watching and surfing destination on the West Coast, Chapters' clients are able to see migrating whales and watch surfing enthusiasts daily in the waters in front of the treatment facility.
For our clients who enjoy walking or jogging, San Clemente's Coastal Trail runs 2.3 miles along the coast and connects North Beach with Calafia Beach. The trail also provides access to the San Clemente pier and T Street, and Chapters encourages our clients to take advantage of this unique and beautiful attraction.
To discuss Chapters' unique location, amenities, and treatment approach to drug and alcohol addiction, call one of our counselors today at 949-276-2886.
Detox can be the most intimidating part of the recovery process for any recovering addict. We offer a completely confidential and convenient detox at our 12,000 square foot Luxury Drug & Alcohol Detox Center in Orange County, CA. Our experienced addiction specialists ensure the entire process is as quick, painless, and effective as possible.
Although 30 days is the average, we know everyone is unique and while some may need more time, other may need less. We're more than happy to accommodate everyone based on their individual treatment needs. Whether you're in need of 7-14 days of detox or 90 days of treatment, our schedule is open to you.
Oceanfront Location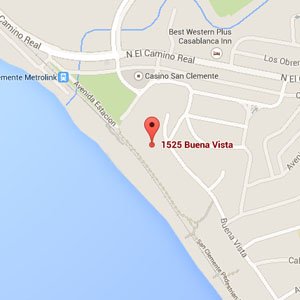 1525 Buena Vista,
San Clemente, CA
92672 US
---
Pool House Location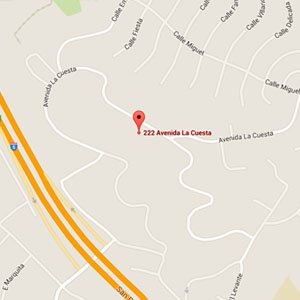 222 Avenita La Cuesta,
San Clemente, CA
92672 US
Medical disclaimer:
Sunshine Behavioral Health strives to help people who are facing substance abuse, addiction, mental health disorders, or a combination of these conditions. It does this by providing compassionate care and evidence-based content that addresses health, treatment, and recovery.
Licensed medical professionals review material we publish on our site. The material is not a substitute for qualified medical diagnoses, treatment, or advice. It should not be used to replace the suggestions of your personal physician or other health care professionals.
Talk with one of our Treatment Specialists!
Call 24/7: 949-276-2886