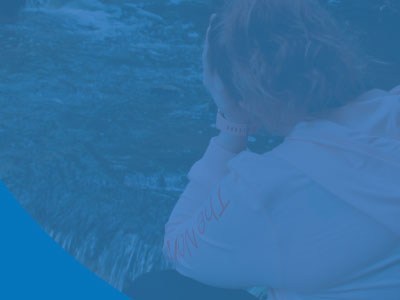 Chapters Capistrano Weekly Schedule
TIME:
MONDAY
TUESDAY
WEDNESDAY
THURSDAY
FRIDAY
SATURDAY
SUNDAY

6:00 AM

6am Wake Up / Meds /Breakfast

6am Wake Up / Meds /Breakfast

6am Wake Up / Meds /Breakfast

6am Wake Up / Meds /Breakfast

6am Wake Up / Meds /Breakfast

7am Wake Up / Meds / Breakfast

7am Wake Up / Meds / Breakfast

7:00 AM

8:00 AM

Spirituality and Personality

Role Play

Life Skills

4 Agreements

Anger Mgmt

Health and Wellness, 8:30AM

Health and Wellness, 8:30AM

9:00 AM

Smart Recovery & 12-Step Education

Grief, Loss, and Trauma

Education on the Disease of Addiction

Addiction and Loss

Process Group

10:00 AM

Seeking Safety

Attitudes and Beliefs

Family and Healthy Relationships

Relapse Prevention

Mental Health and Wellness

11:00 AM – 1:00 PM

Lunch/ Meds

Lunch/ Meds

Lunch/ Meds

Lunch/ Meds

Lunch/ Meds

Lunch/ Meds

Lunch/ Meds

1:00 PM

Motivation in Recovery

Co-Dependency

Self-Esteem

Emotion Regulation

Aftercare Planning

Experiential 12:30PM

Experiential 12:30PM

2:00 PM

Health and Wellness

Art Therapy

Health and Wellness

Process Group

3:00 PM

Sober Coping Skills

4:00 PM

Acupuncture/ Meditation

Yoga/ Mindfulness

5:30 PM

Dinner / Meds

Dinner / Meds

Dinner / Meds

Dinner / Meds

Dinner / Meds

Dinner / Meds

Dinner / Meds

6:30 PM

Health and Wellness

7:00 PM

AA/NA/SMART Option

AA/NA/SMART Option

AA/NA/SMART Option

AA/NA/SMART Option

AA/NA/SMART Option

AA/NA/SMART Option

8:00 PM

Gratitude Group

Gratitude Group

Gratitude Group

Gratitude Group

9:00 PM

Medication

Medication

Medication

Medication

Medication

Medication

Medication

10:00 PM

Lights out

Lights out

Lights out

Lights out

Lights out

11:00 PM

12:00 AM

Lights out

Lights out
Our Programs
Holistic Effective Rehab Program
Chapters is focused on delivering a truly holistic program to clients. Holistic treatment concerns itself with the overall picture of the individual addict, as well as mental and social elements of the disease. In this way, addiction can be treated as a system of working parts.
In addiction treatment, the first order of business is guiding a client through the detox process. The length of detox time can vary based upon individual needs and the amount of drug and/or alcohol use experienced by a client. Once completed, clients can become more involved in other components of the Chapters' program, which includes intensive one-on-one therapy, psychiatric evaluation, group therapy, physical fitness, nutritious meals made from natural ingredients, adjunct therapies, optional AA and Smart Recovery meetings, as well as recreational and/or family outings. Chapters is committed to focusing on the whole picture, rather than just a person's addiction.
One-on-One Therapy
Every client who comes to Chapters will receive three one-on-one sessions per week with our Masters-level therapist. Clients will also meet with their counselor/case manager 1-2 times per week. Finally, clients who are staying 30 days or longer will receive a full psychiatric evaluation from our Board Certified Psychiatrist/MD, including a follow up session as necessary.
Group Therapy 
While the team at Chapters understands that some clients hesitate when trying to open up to strangers in a group setting, we believe that this is an important part of the healing process. Isolation and fear fuels addiction: we believe that actively participating in group therapy is an important strategy for dousing these flames.
Family Involvement 
Throughout a client's stay, they are encouraged to involve family members in therapy. Inviting family members to a group therapy session can be a very healing, albeit difficult, experience for the client and the family members. Our clients usually do not realize the havoc that their addiction may have caused to the family unit, and these therapy sessions can present an opportunity for healing to begin.
Fitness 
Addiction takes a toll on the mind and body, and can significantly impact the functions of internal organs. Addiction depletes healthy, naturally-produced, soothing chemicals in the body, and tarnishes a person's general sense of well-being. For clients who are capable and interested, our team will provide access to a five-star gym, five days a week. Here, clients can enjoy their favorite exercise activities, use cardio equipment, lift weights, take a swimming or spin class, or simply relax in the steam room or sauna.
Nutrition 
As mentioned previously, addiction not only takes a toll on the mind and body, but also has a profound effect on one's nutritional habits. The produce, poultry, and meats that Chapters utilizes in our kitchen are fresh.
Adjunct Therapies
This category includes yoga, acupuncture, meditation, massage, and optional AA, NA, and Smart Recovery meetings. Many clients may already be familiar with some or all of these strategies and incorporate them into their daily lives. For others, these activities may serve as an introduction to what can be incorporated in a recovery plan upon exit from Chapters. We do not believe in a one-size-fits-all approach to treatment. Clients, with assistance from our therapists and counselors, can incorporate some of these adjunct therapies into a solid relapse prevention plan.*Chapters schedule and its components are subject to change without notice. Feel free to check out our careers page if you feel like working at Chapters Capistrano is right for you!
Medical disclaimer:
Chapters Capistrano strives to help people who are facing substance abuse, addiction, mental health disorders, or a combination of these conditions. It does this by providing compassionate care and evidence-based content that addresses health, treatment, and recovery.
Licensed medical professionals review material we publish on our site. The material is not a substitute for qualified medical diagnoses, treatment, or advice. It should not be used to replace the suggestions of your personal physician or other health care professionals.
Talk with one of our Treatment Specialists!
Call 24/7: 949-276-2886